What are we going to do? Check the NoHo Calendar.
Officially, the NoHo Arts District is one square mile. But our growing arts community has so many fun things to do that we have our very own events calendar. And it's simply called: The NoHo Calendar. Do you have a fun North Hollywood event? Make sure it gets on the NoHo Calendar!
We love to bring our visitors fun North Hollywood events. In case you weren't around to see how hairy NoHo got recently, here are some snaps from the L.A. Facial Hair Society annual competition at The Federal Bar.
You have a year to grow your very own, including you too ladies. Hope to see you here next time. Enjoy!
Natural Mustache photo by Steve Scarpa
The Whiskerinas! Photo by Steve Scarpa
Natural Beard over 12 inches photo by Steve Scarpa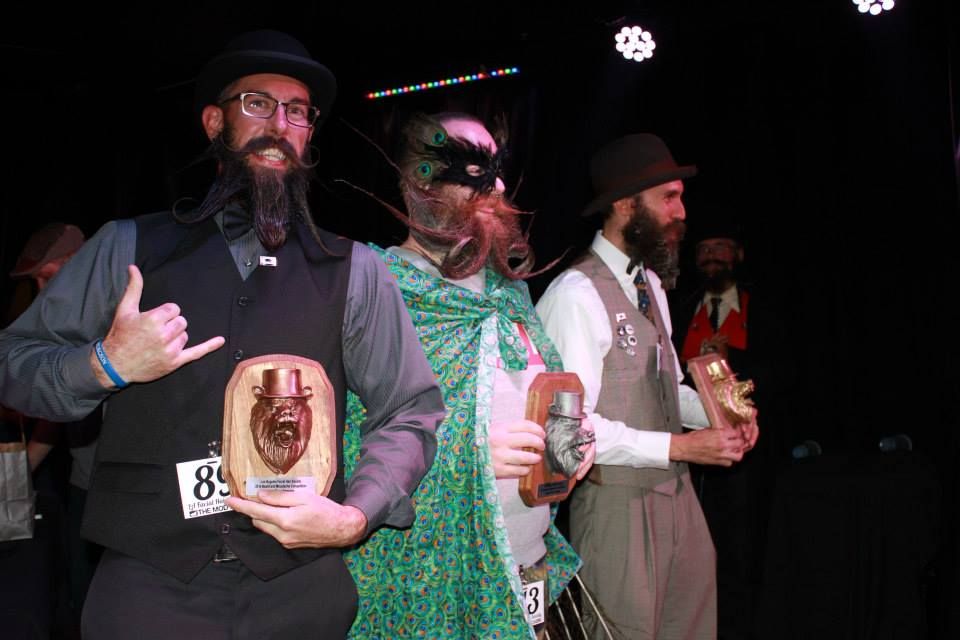 Freestyle winners photo by Steve Scarpa