Mary Shook. Artist. NoHo Resident. Remembered and celebrated through her art.
The NoHo Arts District dot com team features local folks making a difference in our neighborhood, their achievements and interesting projects they're working on. We also honor those who are no longer with us. Artist MARY SHOOK: "A Retrospective Of Her Artwork" is slated to open at The Gallery @ NoHo Senior Arts Colony (NoHo SAC) June 9, 2015 and is set to run until August 9, 2015. The reception will be held on Tuesday, June 9 from 6-8PM with refreshments and entertainment provided by Engage.
This retrospective of SHOOK'S art is being presented posthumously as SHOOK passed away on April 9, 2015 at the age of 90-years-young.
WHEN: Tuesday, June 9 6-8PM
WHERE: NoHo Senior Arts Colony
10747 Magnolia Blvd.
North Hollywood, CA 91601
SHOOK was an artist in residence during her brief stay with NOHO SAC, which was from September 2014 to April 2015. The show will feature artistic endeavors from a lifetime of her work.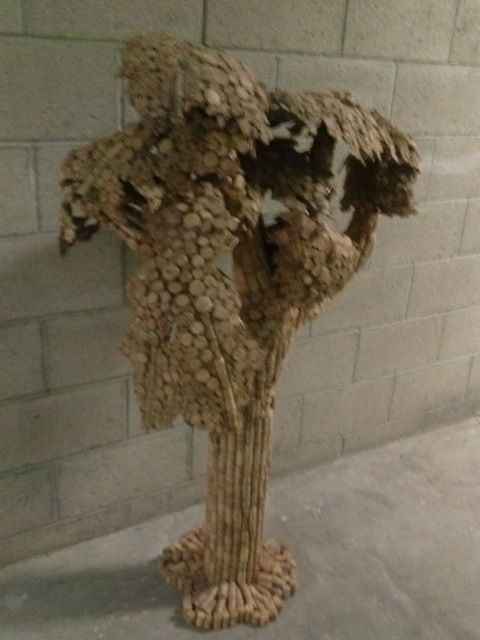 The art show will feature a collection that she considered to be a result of her life experiences. As she created her unique pieces, she would work toward the goal of recycling. "CORK TREE" is a sculpture assembled from recycled corks and stands as a testament to SHOOK'S talents. The piece will be at the unveiling of the show and reception only. The retrospective will primarily feature SHOOK'S prints and a few plates that she crafted to create her prints from.
Up to now, SHOOK'S artwork has only been shown at private exhibitions so this is a rare treat indeed. SHOOK'S interest in art began in a class at a junior college which led her on a journey through CSUN, OTIS Art Institute, UCLA and classes that included traveling to Italy and France to study.
SHOOK'S family said she was a perennial student. They describe her as being passionate about her art and humble about her wide range of talent which went from drawing, painting, sculpting to prints and then some.
NoHo SAC resident Jean Ritchie is selling SHOOK'S artwork on Wednesdays 11am to 2pm in the NoHo SAC art studio until June 10, 2015. After that time, you may e-mail Ritchie to make arrangements.
All proceeds from the sale of SHOOK'S pieces will be donated to Design For Sharing (DFS), a free K-12 arts education program that has been serving 16,000 students each year for 40 years via the performing arts at UCLA. DFS was SHOOK'S favorite charity and she served as its president for several years.
**** For information on Los Angeles theatre, tickets to theatre in North Hollywood's NoHo Arts District, theatre reviews, the NoHo Event Calendar, restaurants, news and local businesses in NoHo, or anything and everything about the NoHo Arts Community, bookmark nohoartsdistrict.com. Follow us on Twitter @OfficialNoHo.