Meet the newest theatre in the neighborhood: Archway Studio/Theatre

The Archway Studio/Theatre is a bustling center of artistic activity and entertainment options. Located where the NoHo Arts District meets the Burbank Studio District on Burbank Blvd., the freshest new member of the NoHo Arts District offers a full schedule of performances, classes, and events. Though the Archway is primarily a black box theatre, it is also a thriving yoga studio and artistic community with a resident company of theatre artists who pride themselves on producing edgy and exciting work.
"Our mission has always been to create and maintain a thriving environment that provides great entertainment experiences while fostering creative expression, artistic growth, educational opportunities, and cultural development," says Steven Sabel, producing artistic director.
"Though the "mission" may be rather lofty, the overall goal is to offer fun experiences for performers, students, and audiences," Sabel says.
Transplanted from their original home in Downtown Los Angeles where they operated for three seasons, the Archway is known for producing creative adaptations of major classical works, unique contemporary theatre experiences, original works, and rare classics seldom seen on the stage. A typical main stage season includes a sampling of everything from Shakespeare, Moliere, and Greek tragedy to original comedies, avant garde dramas, and bloody Grand Guignol.
"We maintain an eclectic mix of actors, designers, and directors in our company who each have their specific artistic cravings and specialties, and we believe that captivating entertainment is created best under those passionate circumstances," Sabel explains.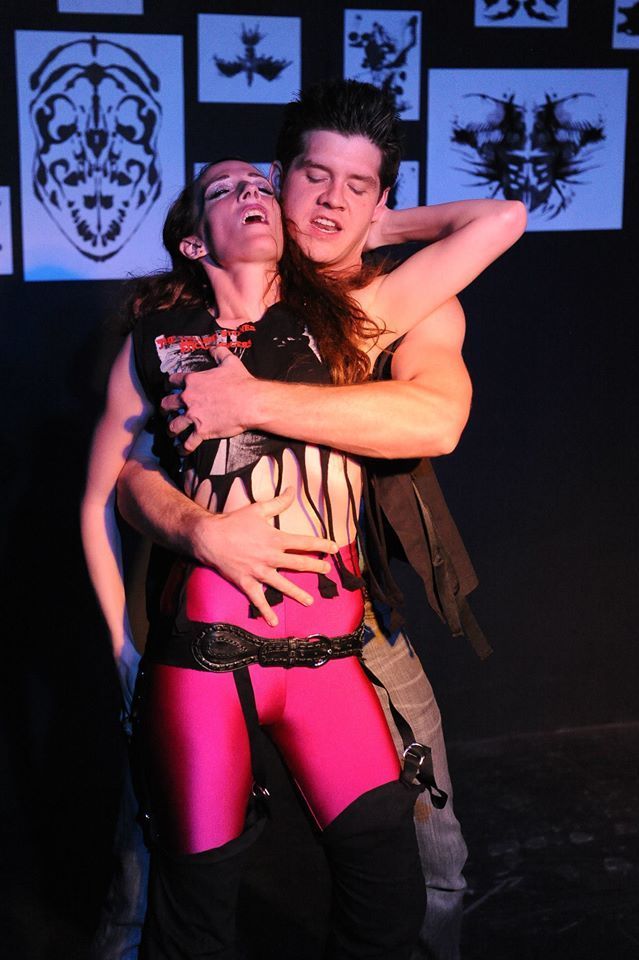 The Archway's current offering is a ramped up 1980s style production of "Macbeth." Set in Dunsinane Asylum, the production explores the Shakespeare's text as a commentary on pathological killers and diseases of the mind. In August the theatre will open with a classical production of "Much Ado About Nothing" set in Renaissance Italy, followed by an original adaptation of Bram Stoker's "Dracula," and then "Holiday Hijinks," a burlesque holiday show that is billed as the antithesis to Santa and his elves.
"In a world where everyone is constantly living second-hand through their friends via social media, we are creating the type of first-hand experiences that our audiences are posting about so that others can live through them," Sabel says.
Second Stage
The Archway Second Stage Series features another variety of entertainment options outside of main stage season productions. From burlesque dance troops and stand-up comedy shows, to magic acts, music events, and sketch comedy satires, the Second Stage Series is a collection of up-and-coming performers, new works, and entertainment options that are "outside the black box," says Sabel.
The premiere caburlesque troop, Cherry Poppins, regularly debuts new works on the Archway stage. Renowned comedy host Aubree Sweeney brings the best new comedic talent to the stage once per month, beginning July 31. The Second Stage Series presents Danse du Ventre: The Caravan August 23, featuring a journey into the exotic and mystical realm of gypsy and tribal dance culture and music.
Future events will include an acoustic music festival of singer/songwriters, the magic of Professor Tango, a one-act play festival, and a few pieces created by Archway company members. "Currently we have company members working on a 90s pop rendition of "A Midsummer Night's Dream," "Airplane! The Musical," and comic satire called "Macwalken," reveals Sabel.
Also in the works is a future Monologue Slam, wherein actors enter their best monologue in competition against each other in an effort to win cash and prizes.
Yoga Classes and More
The Archway also doubles as a yoga studio and workshop center. The location offers a full schedule of classes in hatha, vinyasa and restorative styles of yoga, as well as periodic workshops in yoga practice, audition technique, Shakespeare intensives, character development, and more.
"Yoga is the perfect exercise for performers and nonperformers alike. It is low impact, body strengthening, breath focused, and develops concentration. Everyone can do it at their own pace and level of practice, and it also helps build community among students as well," says Sabel.
The Archway Studio features warm colors, a raised teaching platform, wood floors, and space for up to 15 students per class. Class packages offer yoga for as low as $11 per class, and Archway teachers specialize in providing classes structured to develop beginners, while challenging experienced students.
Sabel teaches the theatre and acting workshops. He has produced and/or directed more than 100 live theatre productions, with a special emphasis in Shakespeare and classical theatre. He has witnessed thousands of auditions, and has worked with nearly 1,000 actors during his career as a producer/director.
"I am always amazed at how many actors are out there floundering through this industry and squandering opportunities because they simply just don't know how to audition well, or they haven't taken the right classes to improve their craft in significant ways" Sabel says.
Under Sabel's direction, the Archway Studio/Theatre produces eight to ten main stage productions per year, at least one Second Stage Series performance each month, 8-10 yoga classes per week, and various workshops.
"We built this space to be used, and all are welcome to our place of endless creation," says Sabel.
For additional information, season schedules, and workshop details visit: www.archwayla.com or call (818) 980-7529.
Archway Studio/Theatre
10509 Burbank Blvd. North Hollywood, CA 91601
Let's give a big North Hollywood welcome to Archway Studio/Theatre!
**** For information on Los Angeles theatre, tickets to theatre in North Hollywood's NoHo Arts District, theatre reviews, the NoHo Event Calendar, restaurants, news and local businesses in NoHo, or anything and everything about the NoHo Arts Community, bookmark nohoartsdistrict.com. Follow us on Twitter @OfficialNoHo.