NoHo's getting a new boutique hotel!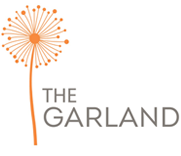 Get ready NoHo! Next summer The Beverly Garland will make its debut as North Hollywood's newest boutique hotel, The Garland. This will take place after the completion of a $20 million dollar, multi-phase redesign and renovation. In addition, the property will shed the Holiday Inn flag November 30, 2013. Marcus Hotels & Resorts will continue to manage the property.
The original design of The Beverly Garland was heavily influenced by and named for actress Beverly Garland by her husband, Fillmore Crank. The real estate developer and contractor by trade partnered with the founder of the famed Tropicana Hotel in Las Vegas, John Kell Houssels, Jr., to build the hotel in 1970. Second generation James Crank took over the helm in 1999. This winter, Mr. Crank is investing in the hotel with a complete redesign, taking all that is relaxing and fun about the Southern California experience and merging it with newly re-imagined style and comfort befitting today's discerning traveler.
"It's been a dream of mine to turn this beautiful property into a unique boutique hotel," said Owner James Crank. "Our focus on service and the guest experience coupled with our determination to create an alternative hotel offering in Los Angeles will surely surpass expectations."
The renovation plans will incorporate bold, vibrant colors against rich textures and eclectic accent pieces. The re-designed property will mirror a sophisticated, retro-cool California style and experience. Designed by Forchielli Glynn, known for their work with hotel properties such as Miraval Resort and the Peninsula Beverly Hills, and Rossi Architecture, who designed the remodel of the Riviera Palm Springs. The hotel's renovation will include transformation of all 242 guest rooms and 14 suites and public spaces, including the addition of a new, luscious outdoor garden space, unique to the area and perfect for weddings, social events.
In addition, the hotel's signature restaurant, currently named "Tula's Café" after Beverly Garland's granddaughter, will be redesigned to unveil a brand new concept and welcoming outdoor patio. Executive Chef Warren Schwartz will be opening his new restaurant in the space, bringing with him an impressive resume and recent success of a Los Angeles favorite – Westside Tavern. During the renovation, Chef Schwartz will head "Warren's Blackboard," an interim restaurant serving as his "blackboard" to concept the property's new dining venue. The experimental setting will feature a daily menu reflective of the culturally diverse Los Angeles food culture. Warren's Blackboard will be an opportunity for both Chef Schwartz and diners to sculpt the experience guests will have at the property's signature restaurant next year.
Spearheading the renovation is General Manager Scott A. Mills who holds more than 20 years' experience in the hospitality industry. From directing food and beverage concepts to managing operations and guest experiences, Mills has successfully taken ownership of all business components of the hospitality industry. His background with luxury properties, including multiple Four Seasons Hotels and Resorts and the Viceroy Hotel Group, is a welcomed addition to the hotel, transforming one of Hollywood's favorite properties to a unique, one-of-a-kind urban retreat.
"We are beyond thrilled for the next chapter of this revered Los Angeles hotel," said General Manager Scott Mills. "The history of the property, combined with the plans we have in store, will bring the hotel to the next level. We're excited to debut The Garland next summer."
The Beverly Garland
4222 Vineland Ave.
North Hollywood, CA 91602
(800) 238-3759 – 800-BEVERLY
www.facebook.com/thebeverlygarland
**** For information on Los Angeles theatre, tickets to theatre in North Hollywood's NoHo Arts District, theatre reviews, the NoHo Event Calendar, restaurants, news and local businesses in NoHo, bookmark nohoartsdistrict.com.