Spring: Dodgeball Season
The NoHo Arts District dot com team is thrilled the Eagle Rock Yacht Club (E.R.Y.C) is the official DODGEBALL league in our NoHo Arts community! So drag out those high tops and get ready to Duck, Throw, Catch, Dive and DODGE! Even if you were the one who got pegged in the head the first 15 seconds of the game back in elementary school, it's ok, now's your chance to play, meet new friends, do some good and have loads of fun…in your neighborhood.
GET STARTED TODAY!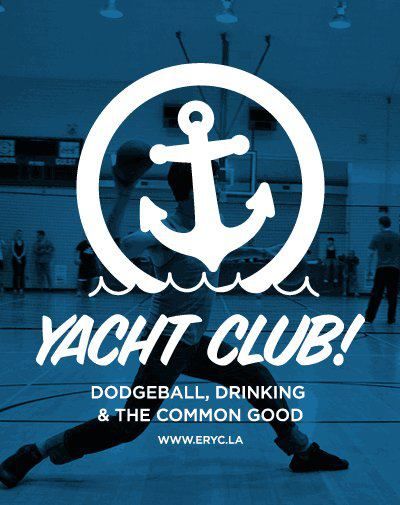 E.R.Y.C. North Hollywood SPRING Season
They're Kicking off the spring season of dodgeball in NoHo on April 22 at:
NOHO Rec Center
11430 Chandler Blvd.
North Hollywood, CA
8PM to 10PM
8 Teams of 15 players
Each team will play for 1 hour
The season will begin April 22 and end June 24 (schedule)
The Yacht Club is committed to helping create positive growth for at-risk youth and young adults through the game of dodgeball, workshops and mentorships.
They work with local parks and their staff to help reinvigorate recreation centers in Los Angeles while encouraging young, socially minded peers to join their efforts in creating strong communities around the United States. The Yacht Club's Mission is to bridge the gap between philanthropy and socializing. Read all about their mission>>
Twitter | Facebook | www.theyachtclub.org
**** For information on Los Angeles theatre, tickets to theatre in North Hollywood's NoHo Arts District, theatre reviews, the NoHo Event Calendar, restaurants, news and local businesses in NoHo, bookmark www.nohoartsdistrict.com