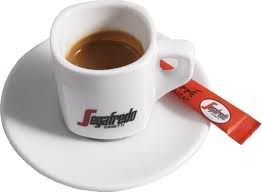 Well North Hollywood, September 29 is both Confucious Day and National Coffee Day. So obviously we are going there:
Confucius Say Drink Coffee!
According to nationalcoffeeday.net, "There are 111 million of coffee drinkers around the world consuming more than 440 billion Cups of Joe every year. And the numbers keep rising."
How are you going to celebrate National Coffee Day? Some chains like Dunkin' Donuts, 7-11 and Krispy Kreme's are doing freebies. Starbucks? Coffee Bean & Tea Leaf?
Did you know?
According to the mainstreet.com article on the The Most Coffee-Dependent Jobs in America, here's the Top 10 List:
1. Scientist/Lab Technician
2. Marketing/Public Relations Professional
3. Education Administrator
4. Editor/Writer
5. Healthcare Administrator
6. Physician
7. Food Preparer
8. Professor
9. Social Worker
10. Financial Professional
One of our favorite little videos celebrating coffee, disco Italian style. (Video courtesy of Nelson, Fra e Bru)
Drink up North Hollywood and enjoy #NationalCoffeeDay!
Follow NoHo Arts District on Twitter: @OfficialNoHo // #IloveNoHo
**** For information on Los Angeles theatre, tickets to theatre in North Hollywood's NoHo Arts District, theatre reviews, the NoHo Event Calendar, restaurants, news and local businesses in NoHo, bookmark www.nohoartsdistrict.com