It's Black History Month
It's a celebration! Parades, Bands, Music, Food, Dance, Art, Speeches! Media will communicate the "What's happenings" – "Where to Gos", along with 15 second flashes of historical facts on the contribution made by African Americans. It's February, and that means, it's Black History Month! Yay!
There was a time when polite society referred to those with African ancestry as Negroes or Colored people. Black was not politically correct, it was often considered an insult second perhaps too, dare I say it, the "N" word.
During this time of polite society many dark pigmented Americans bathed themselves in shame. Education, housing, and employment restrictions contributed to oppressive stress and self-doubt. Uncomfortable with attention being drawn by stereotypes they struggled to hold their heads high in the face of percepts of inferiority. For upward moving Blacks, decorum was in, and everything else, well, was not being a credit to the race.
Negro children were told that in order to succeed they must not only persevere but be better than their white contemporaries. Good enough was not enough. I was one of those children.
My father's a well-educated man prided himself on being a "first". The first Negro in his class, first Negro hired at an all-white company, first to move into all white neighborhoods…. You get the picture. My mother, could "pass", a colloquialism for someone who physically appears white. Our home had all the trappings of a respectable Negro family.
I too, was often a "first". First Colored girl at school, the first Negro some school mates had ever seen.
At seven I learned to be both offended and ashamed of my color. I was in second grade; the lesson de jour was Abraham Lincoln's freeing of slaves. When a student asked; "What's a slave?" Our teacher, pointed me out, informing the class that my family had been slaves.
I skipped home after school eager to share with my mother the news. I was the only kid in class who had slaves in their family. My news was not as well received as I expected. My mother's body stiffened, her eyes steely cold, then like a metronome she asked: What did your teacher say?
Mom told me in no uncertain terms that it was insulting to be associated with slaves. Apparently slaves were considered inferior, ignorant, low class, lazy and stupid. A scathing letter was sent by mother to the teacher for her slight. Yikes!!
Subsequently, I fell in line with the thinking that I, by color, was considered less-than. I attempted to prove my worth and distanced myself from stereotypical behaviors. In a further effort for acceptance, I told school friends that my mother was white, and had she not married my father I would be white too. I was angry at my father for being black.
That was a time when communities were ill equipped to address racial disparity; provide education surrounding the ignorance of prejudice or have an open forum to share the accomplishments and history of Black Americans.
A time came when positive images of Black people were at the forefront of America. The civil rights movement contributed to uplifting black imagery! Young people like me found encouragement from learning of the struggle, successes history and strength of those black men and women who came before me. This provided me with the self-confidence that has helped me focus on benefiting others rather than how my black skin may hold me back.
Today Black History Month exists. All Americans share in some of the best and worst of our country's history and culture. We celebrate America, as she continues to progress.
This is a good time. It's Black History month, Yay!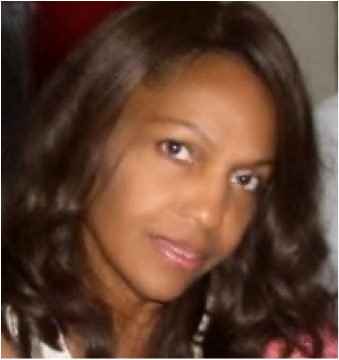 DIANNE WILLIAMS – Playwright, performer, singer and activist is the author of The Rise and Fall of My Breasts, making its New York debut in the Spring of 2015.
A native of Massachusetts, Dianne currently lives in Southern California, where she has made substantial contributions and volunteers time and effort on behalf of humanitarian, social service and charitable causes and organizations.
As a writer she has produced; a novel, short stories and written numerous articles. Also a theatre critic Dianne provides insightful reviews for NoHo Arts District.
Dianne was a contract singer with Soul Unlimited. She toured as a solo artist performing with her own band throughout Southern California and Asia.
As an actress she used her multiple talents performing in dramas and musical theatre.
"I am grateful for every day that I am able to be of benefit to mankind, and it is an honour to participate in the creative world."
**** For information on Los Angeles theatre, tickets to theatre in North Hollywood's NoHo Arts District, theatre reviews, the NoHo Event Calendar, restaurants, news and local businesses in NoHo, bookmark nohoartsdistrict.com.