Actors' Equity Now Calls NoHo Home!
Actors' Equity Association ("AEA" or Equity) opened its new Western Regional headquarters at 5636 Tujunga Avenue in the NoHo Arts District on Tuesday, July 29. Built in 1948, the newly renovated 18,700-square-foot facility is a free-standing, one-story structure that features a state-of-the art audition center (opening fall 2014), on-site parking for up to 50 vehicles and a branch office of the Actors Federal Credit Union.
Designed to deliver an optimal audition experience for its members in a quality-controlled environment, the hallmark of Equity's NoHo building is the union's first-ever western region audition center. With brick industrial walls and 30-foot bow-and-truss ceiling, the new center is an unobstructed space featuring sound-attenuated audition rooms, sprung-wood dance floors, mirrored walls with ballet barres, a designated dancer warm-up space and private changing rooms. The building is conveniently located near bus and metro transit lines and easily accessible to the 101, 134 and 170 freeways.
Having previously leased space at 6755 Hollywood Blvd., AEA purchased the Tujunga Ave. property in November 2012 for $5.2 million, with an additional $1.5 million allocated from Equity's reserves to cover build out and renovations. The building marks AEA's sixth location in the Los Angeles area since opening its first Western Region office in 1921.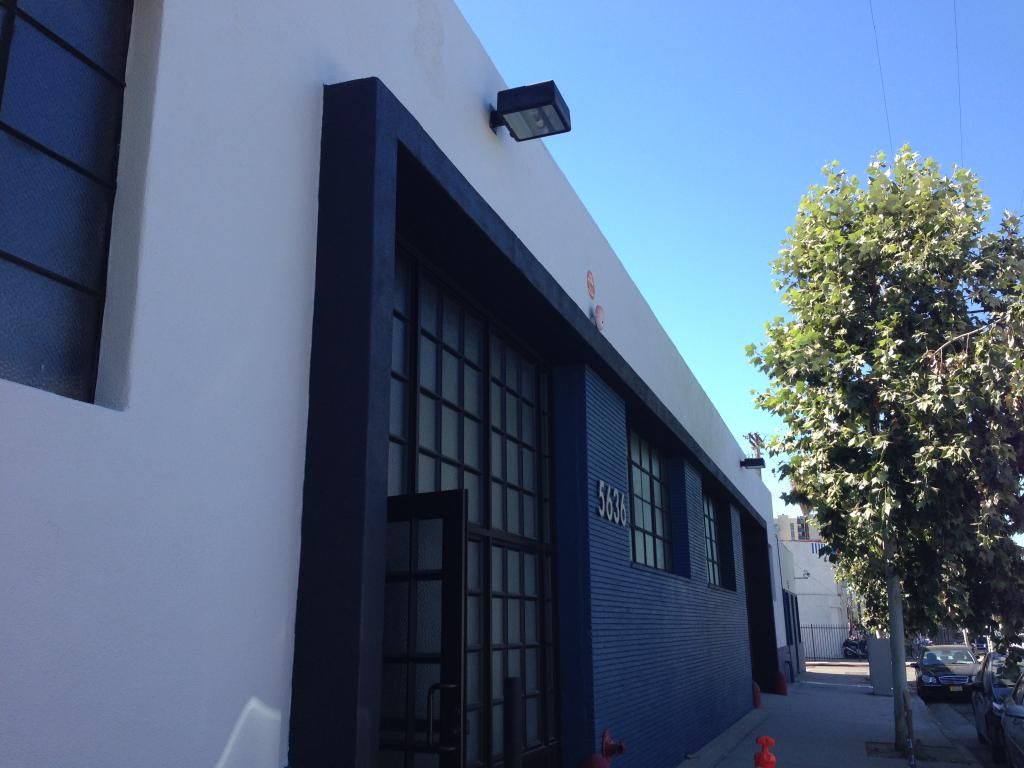 "The building allows Equity opportunity for growth and income and provides long-term cost savings for the Association," said Steven DiPaola, Equity's Assistant Executive Director for Finance and Administration who represented Equity in the purchase and oversaw the project in its entirety. He continued: "In addition to our New York and Chicago buildings, we now have a third, tangible real estate investment that strengthens our portfolio and expands our abilities in Los Angeles."
Denham Wolf Real Estate Services, under the guidance of Dee Jay Bankhead, led the project management from August 2013 and will remain engaged with the project until its completion. Denham Wolf has provided complete oversight of the facility's design and construction, and the project marks the firm's first renovation project in California. Denham Wolf previously oversaw the renovation and expansion of AEA's national headquarters and new audition center in Times Square at 165 West 46th Street, completed in May 2013.
ACTORS' EQUITY ASSOCIATION
Founded on May 26, 1913 by 112 actors, Actors' Equity Association ("AEA" or "Equity") is the performing arts union representing more than 49,000 professional stage actors and stage managers in the United States. AEA seeks to advance, promote and foster the art of live theatre as an essential component of society. Equity negotiates wages and working conditions for its members, providing a wide range of benefits, including health and pension plans. AEA is a member of the AFL-CIO and is affiliated with FIA, an international organization of performing arts unions. Visit, www.ActorsEquity.org. Twitter, @ActorsEquity.
Facility construction partners and local unions include: OKB Architecture; Mata Construction (general contractor); United Union of Roofers, Waterproofers & Allied Workers (Local 220; Local 36); IBEW Electricians (Local 11); Carpenters (Local 1506); Sheet Metal/HVAC (Local 105); Steam, Refrigeration, Air Conditioning & Pipefitters (Local 250); Plumbers & Steamfitters (Local 582); Glaziers, Architecture Metal and Glass Workers (IUPAT Local 636); Drywall Finishers (IUPAT Local 1136); Floorcovering (Local 1247);
**** For information on Los Angeles theatre, tickets to theatre in North Hollywood's NoHo Arts District, theatre reviews, the NoHo Event Calendar, restaurants, news and local businesses in NoHo, or anything and everything about the NoHo Arts Community, bookmark nohoartsdistrict.com.