What's the best gift to give your mom on Mother's Day? Kind Words are a start.
The NoHo Arts District dot Com team was thinking about a way to show appreciation for our mothers, with us and who've left us. We thought this year we would show our love with the words of Poet Waide Riddle, a contributor of poems to our NoHo site in the past. Get inspired and send some loving words to your mother or someone who has acted as a loving mother. Mother's Day is about honoring those who have cared for you, loved you, guided you, and who've helped shape you into who you are today. Enjoy the kind words of love …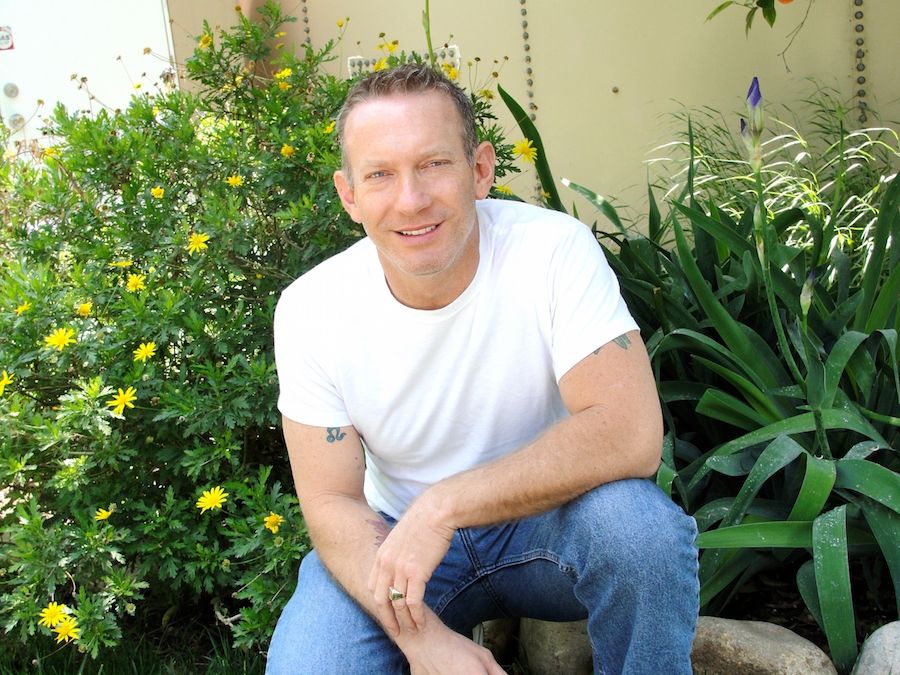 Photo courtesy of Marilyn Stempel
Waide Riddle is a native Texan. He moved to Los Angeles in 1984 and has made both Austin and L.A. his home since.
He is the winner of seven national poetry awards. Many of his poems and short stories are archived in the Simon Wiesenthal Center/ Museum of Tolerance, USC Gay & Lesbian Archives, Poets House/ NYC and the UCLA Library of Special Collections.
When Waide is not writing, he is busy as an indie filmmaker. He has written, produced and directed six SAG short films. He is presently in the beginning stages on his next short.
Waide is currently taking computer classes at Apple and is starting a new 'hobby' as a DJ. He proudly possesses a comprehensive library of music that concentrates and focuses on Classic Rock & Soul, from the 1950s- 1980s Dance.
Waide's favorite authors are Robert McCammon, S.E. Hinton & William Peter Blatty.
Many Waide's poems and short stories may be found on Amazon Kindle and he may be reached at: waideriddle@hotmail.com.
All of these titles are award-winners, archived in the UCLA Library of Special Collections and available on Amazon Kindle.
GOLD
I am so lucky.
So fortunate.
So blessed… to have a Mother such as you.
Gentle quiet. Soft silence.
Let us listen. Let us feel… our Mother's Love.
She is the bitter winter's cold.
The fire in a summer's heat.
The green in a tropical canyon.
A ruby. An emerald. A sapphire.
A sparkling gem in God's special treasures.
She is a universe of infinite color.
A moon glow on a plain… of fresh powdered snow… adrift.
A cosmic eclipse. A celestial birth.
A fountain of language. A guidance of interpretation.
Her smile is a daisy.
Her wit as pink as a buttercup.
Her patience a morning glory.
Her discipline as solid as the oak.
Gentle quiet. Soft silence.
Let us listen. Let us feel… our Mother's Love.

Gustav Klimpt, Mother and Child
Mother
She is special love.
Summer's rainbow.
A valley of green.
A sparkling spring.
Red rose…morning dew drops.
Fields of clover.
SUNNY! YELLOW! & HAPPY!
A cool breeze on autumn leaves… orange… red.
A kiss of an angel.
Ice castles in December.
Snowflakes on the wings of a dove… in flight… to God above.
Grandmother's Roses
Year after year I'd watch her in her rocking chair
Year after year, from boy to man, I'd watch her
To myself I'd wonder, just what is a Grandmother?
How curious I was, I'd only stare, to comprehend such a simple question.
Of a Grandmother to grandson relation
How do I dare? I thought to myself, to compare her to, do I really dare?
Yes, I do!
She is as young as an April's sunrise with rolling waves of purple and violet mists.
She is as beautiful as the fields of lush green with warm orange hues dusted over dew.
As cool as a summer's rain passing over an ocean blue
Her soothing words of wisdom and love hold motion
In the wind with this as my muse, I used to ponder, the quest to conquer the question.
A difficult, yet, simple test, I answer at my best
It is her love. A love that can nurture, touch, move and affect my soul so deeply.
That is my Grandmother.
A rose is of Love.
And if I could I would honor and give her a forest of them
If I could I would celebrate every Grandmother with a galaxy of every color.
A bouquet of praise and gratitude
A rare moment of solitude between a grandson and his Grandmother.
A moment for just the two
**** For information on Los Angeles theatre, tickets to theatre in North Hollywood's NoHo Arts District, theatre reviews, the NoHo Event Calendar, restaurants, news and local businesses in NoHo, or anything and everything about the NoHo Arts Community, bookmark nohoartsdistrict.com. Follow us on Twitter @OfficialNoHo.
Poems to honor the mother for Mother's Day by Waide Riddle on the official NoHo guide www.nohoartsdistrict.com