A tree with wishes grows in Reseda
A Note From The Editor: The NoHo Arts District dot Com team supports the growth of the arts in the San Fernando Valley, our home. We are grateful to have inspiring artists all throughout our Valley neighborhoods. So when we hear of something unique and inspiring, especially during the time we celebrate and honor the work of Dr. Martin Luther King Jr., we must share. Don't miss the Reseda Wish Tree, up until January 31, 2015. Stop by and drop a wish, hope or dream.
Passersby, bus commuters, and those in search of the Reseda Wish Tree are starting the new year off with a little dose of what's good and right in this world. On the northeast corner of Etiwanda and Sherman Way is a little tree with metal benches surrounding it. People sit there to get out of the sun while they're waiting for the bus or are walking down Sherman Way. For the month of January, it has been transformed into a Wish Tree, inspired by Yoko Ono.
People write wishes on little colored pieces of paper that they find in a box tied to the tree. After they're done writing their wish, they tie their wish to a branch on the tree amongst the many other wishes. They're encouraged to tell their friends and to keep wishing. It's fun to make the wish, but it's also fun to read the wishes. In doing so, you'll be reminded that there is a lot of good still left in this world. Here are some:
For peace on Earth, and my Prince Charming
I want my boss to heal quickly, because I love her
For love and tranquility. Also a hot body and good health
I wish I could see my dad and his family
I wish that my relationship will last
I wish Jane the best and to always smile
I wish that every child and pet be adored
To find a nice boyfriend this year
I wish to get a chance to travel the world while I'm still young
I wish to have a happy marriage
I wish to never lose the women I love
You can make your wish any time up until January 31.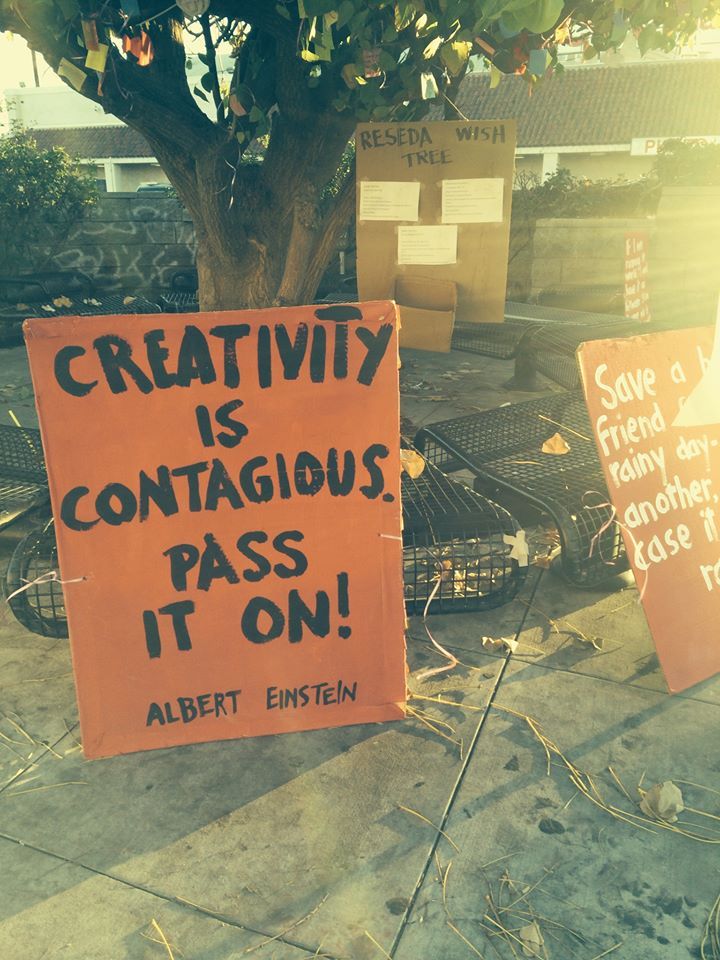 **** For information on Los Angeles theatre, tickets to theatre in North Hollywood's NoHo Arts District, theatre reviews, the NoHo Event Calendar, restaurants, news and local businesses in NoHo, or anything and everything about the NoHo Arts Community, bookmark nohoartsdistrict.com. Follow us on Twitter @OfficialNoHo.