Really. California Gets Pennies. But we contribute so much.
"On March 26, in a historic show of bipartisan and bicameral support, the Maryland Senate unanimously passed HB 70 and HB 72, … With this passage, the budget fully restores arts funding for FY 2016 to the mandated level of nearly $16.8 million." — Washington Post & States Art Action Network, March 31, 2015
Maryland has a population of less than 6 million. California — with over 38 million residents — is hoping to pass an arts budget of $10 million. That's about 26 cents per resident. Maryland is at $2.80 and Minnesota at $6.54 per resident. But even 26 cents is a vast improvement over last year when we were at 13 cents and two years ago when we were last in the nation at 3 cents per person.
Why is California — home to so many artists and the largest creative economy in the world — so deplorable at funding the arts? Because politicians here don't think you care.
But that's not unusual. It's echoed at the federal government level, too.
Setting any social benefits aside, if you just separate federal government funding by Return On Investment, the arts is scandalously underfunded. Consider this: agriculture contributes $775 Billion to the Gross Domestic Product and receives $149 Billion in government support. Arts and Cultural non-profits contribute $159 Billion to the Gross Domestic Product and receives a paltry $150 Million in government support (NEA). Agriculture returns five dollars to GDP for every $1 of government subsidy. Arts and Culture returns $1,000 for every dollar of government subsidy.
So why isn't government investing more in Arts and Culture? YOU.
Politicians need two things: money and votes. Agriculture is a big business that donates millions to politicians, and even though there are many more arts patrons than farmers, they make agriculture funding a condition of their support. And they are organized. Artists vote at 83%, far above the national norm, but almost never make politicians afraid they won't vote for them unless they support the arts. And we don't engage our audiences in our cause.
So what can you do? Send a letter to your state legislators letting them know you support increased arts funding in our state, and tell everyone you know — including your audience –to do the same. Click HERE to how to find your legislator. And don't forget to cc the California Arts Advocates president Rick Stein rick@californiaartsadvocates.org.
Thank those politicians that support, warn those that don't, that you vote and the arts matter!
Thanks,
John Gallogly
John Gallogly is Executive Director at Theatre West and a board member of both the California Arts Advocates and Californians for the Arts.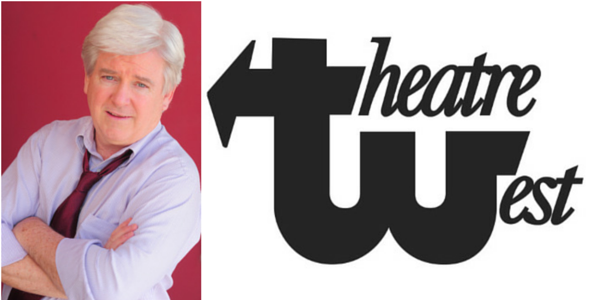 **** For information on Los Angeles theatre, tickets to theatre in North Hollywood's NoHo Arts District, theatre reviews, the NoHo Event Calendar, restaurants, news and local businesses in NoHo, or anything and everything about the NoHo Arts Community, bookmark nohoartsdistrict.com. Follow us on Twitter @OfficialNoHo.