Bow & Truss and The Federal Bar Celebrate L.A. Beer Week JUNE 22-28, 2015
The NoHo Arts District is lucky to have original restaurants that do some pretty fun events. Get ready for a serious throw down of beer tastings and some delish food pairings as NoHo's own Bow & Truss and The Federal Bar celebrate L.A. Beer Week, June 22-28. Who knew beer goes with dessert? Can you handle the super tap take over? Well now's your chance to try. Happy sipping and nibbling, NoHo!
Head over to NoHo's Latin-inspired restaurant Bow & Truss because will serve Golden Road Brewery beer on tap and will also offer a special beer flight/dessert pairing for $25. Yep, beer and dessert.
The beer flight/dessert pairing is as follows:
Berliner Weiss – Raspberry Cilantro Syrup
Wolf Among Weeds – Pineapple Rosemary Cake
Saison Citron – Saison Marinated Strawberry Tart
Golden Road Red – Roasted Plum Gallette
Get Up Offa That Brown – Cherry Brownie
WHEN: June 22-28 during regular business hours as follows:
Monday – Friday from 11:30am-Close
Saturday – Sunday from 10:00am-Close
WHERE: Bow & Truss
11122 Magnolia Blvd. North Hollywood, CA 91601
(818) 985-8787
The Federal Bar has two L.A. Beer Week events on June 23rd and 25th.
WHEN: Tuesday, June 23rd at 6PM
Ballast Point + Sierra Nevada Night a.k.a. Super Tap Takeover!
They'll have 21 beers on draft from two of their favorite breweries, Ballast Point and Sierra Nevada! This will be the biggest tap takeover they've ever had.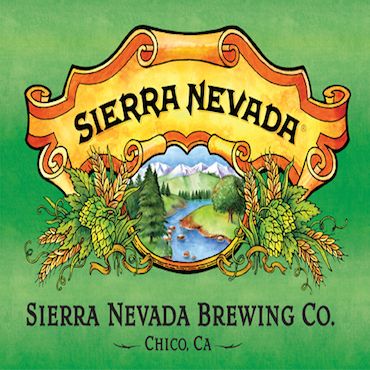 Ballast Point Draft List:
Grunion
Mango Sculpin
Coffee Sculpin
Pineapple Sculpin
Sour Wench w/ Blackberry
Sour Wench w/ Raspberry
Watermelon Dorado
Rum Barrel-Aged Sea Monster
Rum Barrel-Aged Calico
Rye Barrel-Aged Victory @ Sea
Victory @ Sea Coconut
Victory @ Sea Peanut Butter
Victory @ Sea Horchata
Sierra Nevada Draft List:
Kellerweis
Kolsch
Audition Session IPA
Knightro
India Farmhouse Ale
Barrel-Aged Double Dubbel
Barrel-Aged Bigfoot
Barrel-Aged Narwhal
WHEN: Thursday, June 25th
The Federal Bar will do a beer and food pairing a.k.a. 5 Bites and 5 Beers.
FiftyFifty is sending them some fantastic beers and Chef Grant Wagemaker has created a spectacular menu to pair with some favorites.
Draft Lineup:
Farmhouse Saison
Trifecta Tripel
Rockslide IPA
Darkslide IPA
Saison Du Prick
Bottle Pours:
2014 Eclipse Elijah Craig12yr
2014 Eclipse High West Rye
2014 B.A.R.T.
2014 Vanilla B.A.R.T.
The Dinner pairing will be $28 for 5 bites and 5 beers:
Saison du Prick – Shanghai oyster: Sriracha, shallots, Serrano chili
Darkslide Black IPA – Crispy Pork belly braised in IPA, IPA sauce, creamy polenta, cheddar frico
BART- Strong Ale – Lamb loin w/ pear mint chutney, spicy chimichurri, baby arugula
Rockslide IPA – Point Reyes mousse, red grape chutney, crostini
Vanilla BART – Vanilla BART Beignet w/ BART chocolate sauce
WHERE: The Federal Bar
5303 Lankershim Blvd, North Hollywood, CA 91601
(818) 980-2555
About L.A. Beer Week
LA Beer Week was founded in 2009 by a group of dedicated beer enthusiasts and community members. LA Beer Week is comprised of over 200 events spread about the county at various bars, restaurants, retailers, and breweries. Entering its seventh year in 2015, LA Beer Week will be produced by the Los Angeles County Brewers Guild; a 25+ brewery strong non-profit organization dedicated to fostering the culture of #LAbeer.
**** For information on Los Angeles theatre, tickets to theatre in North Hollywood's NoHo Arts District, theatre reviews, the NoHo Event Calendar, restaurants, news and local businesses in NoHo, or anything and everything about the NoHo Arts Community, bookmark nohoartsdistrict.com. Follow us on Twitter @OfficialNoHo.