Jack Witt's Tight Tone and Trim and Cut, Cool and Confident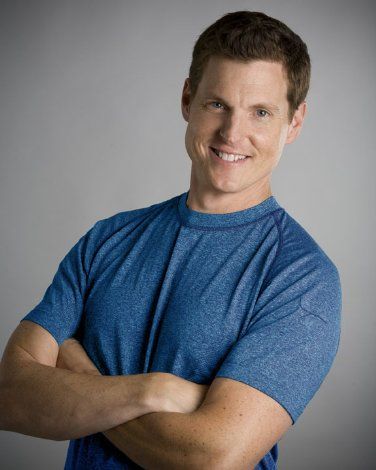 The NoHo Arts District dot com team should frame this phrase: "What Makes NoHo Special Is The People." We are happy to share the successes of our local North Hollywood folks and would like to give a big round of applause to NoHo's own health and fitness expert and personal trainer Jack Witt on the launch of his new books. Jack's new paperback book for women, "Tight, Tone, and Trim" and for men, "Cut, Cool, and Confident," make getting in shape and healthy eating easy, simple and fun. The books include numerous illustrations, demonstrations and humorous anecdotes while targeting those pesky problem areas like "Cankles," "Muffin Tops," "Beer Belly" and "Man Boobs."
What made you decide to do books?
After 10 years working as a personal fitness coach, with people of all ages, shapes, and sizes, I really wanted to get everything I've learned and all of the elements and techniques that helped a lot of my clients succesfully reach their goals, into an easy to follow, simple and fun book.
Tell us what are the books about?
They are kind of funny, as well as being chock full of great motivational tips, ways of thinking, and specific exercises; and the covers and illustrations are sort of mid century retro looking. I incorporated all the common problem areas on the human body that my clients would ask me about over the years like "Cankles," "Thunder Thighs," "Beer Belly" and "Man Boobs."
Was it difficult doing the books on your own?
It was a real learning experience being an indie author and self publishing on Amazon.com. Luckily, I had some other indie authors that coached me and pointed me in the right direction along the way, including Leslie LeMon, author of the DisneyLand Book of Secrets on Amazon.com. I'm really happy with how my debut books turned out, and the girl who did all the illustrations, Kaitlin Howell, was just amazing to work with.
What advice would you give to someone who wants to do their own books?
Start broad with your ideas and just get them out of your head on to paper. Let it all flow naturally. Then you can start crafting your story and ideas into more specific sections/chapters and piece it together with continuity. Most importantly though, have fun with it. It will probably take a little longer than you think to get the book finalized and up for sale, but stay focused and positive, and the day you hit the "publish" button you'll feel terrific and accomplished.
Why should someone buy your book when there are quite a few fitness books on the market?
Great question! I always say that health and fitness shouldn't be rocket science and too serious, so these books are really easy to follow, humerous, and have lots and lots of illustrations to show you how to do exercises correctly with step-by-step instructions. They are kind of like having me as your very own personal fitness trainer 24/7. Ha ha, I'm right there with you on every page!
Can you give us some latest tips on fitness?
It's not really new research, but recently I've been reminding my clients that one pound of weight loss equals 3,500 calories. So a pound of weight loss per week would equal 500 calories per day (3,500 divided by 7 days per week = 500). Start looking at how you can shave off 500 calories per day, either by exercising longer to expend 500 caloires, or by eating better to intake 500 calories less, or a combination of 250 calories each, which is a great choice.
How to purchase your books?
Just go to my Amazon author page at https://www.amazon.com/author/jackwitt and you're just a couple clicks away from having a fitness book that will really make a positive impact on your lifestyle.
Follow Jack on Twitter @GetFitWithWitt
**** For information on Los Angeles theatre, tickets to theatre in North Hollywood's NoHo Arts District, theatre reviews, the NoHo Event Calendar, restaurants, news and local businesses in NoHo, bookmark nohoartsdistrict.com.