Columbus Day is a controversial holiday. Yes we know. How many people in North Hollywood actually get the day off? We here at NoHo Arts District dot Com ask our selves "Why do we celebrate Columbus Day?" We've got an answer (a lot of them) for you.
But we start to think a bit more deeply about Columbus Day and why we need to celebrate this day. It's not about the guy who sailed over looking for India. It's about celebrating Italian Heritage and the insane amount of contributions the Italians have made to our society. Way back in the 1980s, President Reagan declared October as National Italian American Heritage Month. Even the City of L.A. has declared this month Italian American Heritage Month.
Did you know that we are celebrating the contributions of an estimated 20 million Americans of Italian descent — the fifth largest ethnic group in the United States? – National Italian American Foundation www.niaf.org
But really, when can we finally say goodbye – arrivederci – to the Italian images of the Godfather, fist-pumping bafoons and grease balls? For the millions of Italians and Italian Americans, these images are whole-heartedly inaccurate. Italians have made many significant contributions to our history, culture and every day life.
Here's a list of our favorite Italian inventions. Our friends at ItaliansRus.com have a huge, mega, comprehensive list that will shock many of you. And yes, Antonio Meucci was the inventor of the telephone and was robbed by Alexander G. Bell. Read more about the scandal>>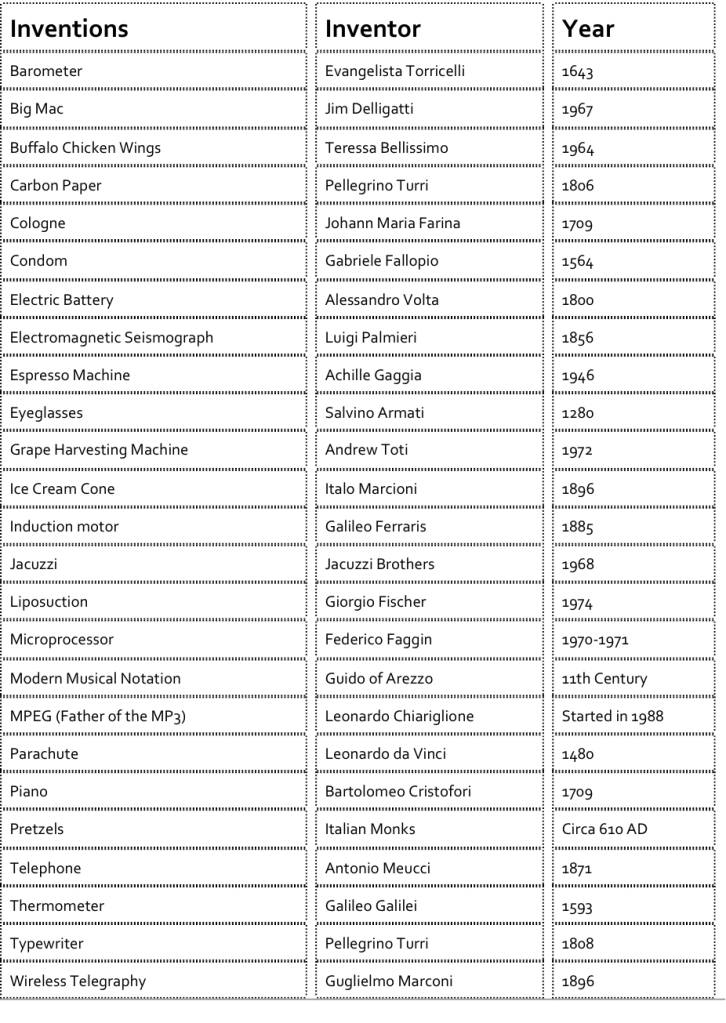 So try an Italian recipe, kiss an Italian, learn a few Italian phrases and/or book a trip to Italy today. Today everyone is a bit Italian.
**** For information on Los Angeles theatre, tickets to theatre in North Hollywood's NoHo Arts District, theatre reviews, the NoHo Event Calendar, restaurants, news and local businesses in NoHo, or anything and everything about the NoHo Arts Community, bookmark nohoartsdistrict.com