Here She Comes, Miss North Hollywood
Miss NoHo Productions Inc. presented the first annual Miss North Hollywood/Miss North Hollywood Teen Regional Pageant on Sunday, September 15 at El Portal Theatre where more than 50 contestants competed to capture the crown, title and prize package worth more than $50,000.
Congratulations to Miss North Hollywood Brittany Wagner, Miss North Hollywood Teen Mckenzie Seagren and Ms. North Hollywood Tiffany Burgess.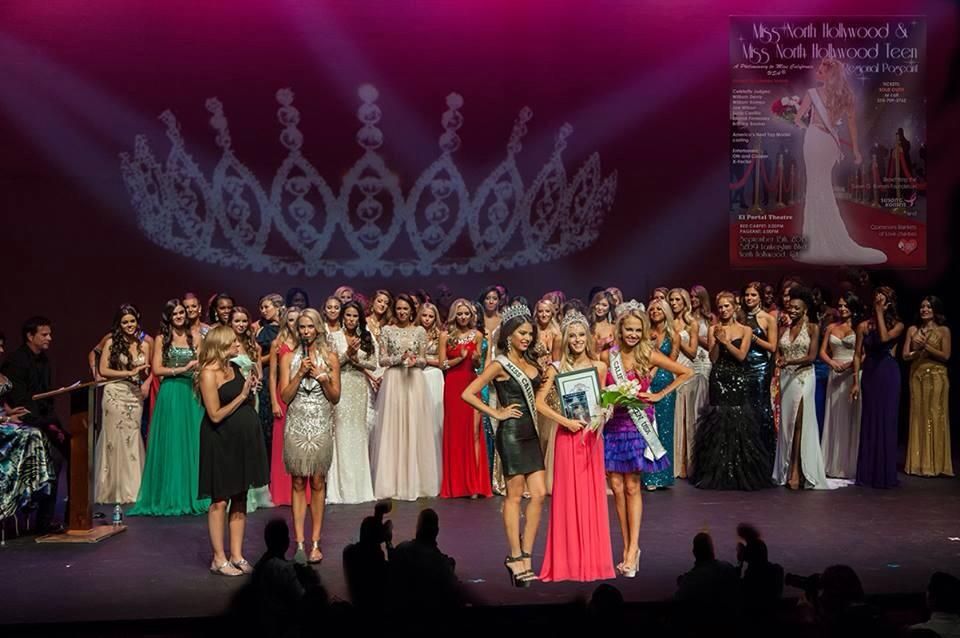 The glamour filled event was hosted by actor and director, Lorenzo Lamas who has starred in five television series and in over 50 movies. He is most known for his roles on television, notably as Lance Cumson on CBS' Falcon Crest.
Finalists and title winners in both Miss and Teen divisions will have the opportunity to win modeling contracts, and training in preparation to advance to Miss CA /Miss CA Teen USA® from the expert team of entertainment industry leaders Tara Rice and Amanda Lee Wasvary-Ransdell. Their stated mission is to empower women and teens to become leaders in their community, state and nation, and to inspire others along the way.
In addition to being North Hollywood's official representatives at the Miss CA/Miss CA Teen USA® competition in January 2014, the title holders will make appearances throughout the year on the behalf of many charities, sponsors, and civic events. If selected as Miss CA or Miss CA Teen USA® the title holders would have the chance to advance on to Miss USA® and Miss Teen USA®.
The pageant contestants generously volunteered their time to work in their community to help increase awareness and bring comfort to the local animals through the non-profit organization "Operation Blankets of Love" (OBOL). OBOL and this year's Miss North Hollywood contestants met at East Valley Animal shelter to present the blankets and other items of care they had collected by donations from friends and family and their community over the past three weeks to the animals there and take a tour of the animal shelter facility.
"We were extremely excited to work with a local charity and provide well-being and increased awareness to the growing issue effecting millions of animals nation -wide," commented Amanda Lee Wasvary-Ransdell Director of the Miss North Hollywood program.
For more information on the Miss North Hollywood Pageant, visit:
www.missnorthhollywood.com
www.facebook.com/MissNorthHollywood
**** For information on Los Angeles theatre, tickets to theatre in North Hollywood's NoHo Arts District, theatre reviews, the NoHo Event Calendar, restaurants, news and local businesses in NoHo, bookmark nohoartsdistrict.com